Description
The H2E 475 produces 475 ml per minute of browns gas , which is 66% Hydrogen and 33% oxygen.
This model is very simple to use you only have one button to turn it on and off.
Size
Length: 39cm
Width: 26.5cm
Height:36cm
Weight: 11kg
WHAT ARE THE RUNNING COSTS?
You only need to add distilled water which needs changing about every 4 to 5 months, and  about every 2 to 3  weeks  you may need to top the water up slightly. So the rough estimate is you will need to buy or make  5 Liter's of distilled water every 3 months, which cost very little, plus the small electrical running charge.
PRICE CHECK
We know that people are price savvy and check prices on the internet. Our H2=E Pods are unique to us. Yet if you shop around you can get a similar model  from Factories in China the best price we have seen for the closet match is $1850  plus $250 air freight delivery charge plus 20% VAT import charge, customs charges, exchange rate charges so the total if you went through all that hassle, would be around £1995.00 depending on the exchange rate, and it would take about  3 weeks to be delivered, plus an added risk importing from China and hassle getting it through customs which you might also need to get an EORI number if you are picking it up from the airport.
So we supply our clients at a similar UK landed price as you can get a similar model direct from China, plus you get all our UK service, peace of mind buying from the UK, our experience, our one year guarantee and our 60 days satisfaction period.
We give the 60 day satisfaction period less 20% of the cost of the product, because this is a relatively new thing in this country and British people are naturally suspicious. We know for certain how brilliant this equipment is, and if you experience it for 60 days we are certain you will not want to give it back, but we give you the choice.
What Type Of Water Do You Put Into The H2 Machine 
It is very important which type of water you put  into your machine. If you use tape water or mineral water you will damage the electrode plates in the machine.  The only water to use is distilled water, best still is double distilled water the cleaner the water is of particles the more hydrogen is produced. All of are machines come with a PPM parts per million water tester, which test the quality of the distilled water and we are aiming as close to 000 PPM as possible. As their are often small particles in the air this is not always possible , as long as it is below 0005 PPM that more than good.
Where Can I Get Distilled Water From ?
We do not supply the distilled water , yet you can buy it from Bobbys Health Shop, or you can purchase a water distiller, the links are below.
For distilled water already made you can get it from  Bobbys Health Shop , by clicking this link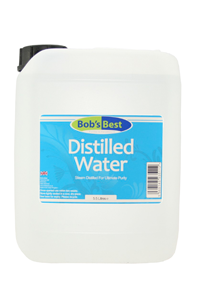 For a water distiller here is a Amazon Link …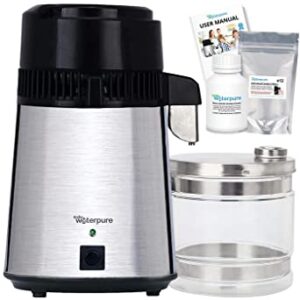 Any questions you have, please message our team via our contact page
---
HOW TO USE YOUR H2=E HYDROGEN POD