This is a video, from H2 Hubb, giving a Demo of the HX 600 from Hydrogen For Health  which is a company in  The United States, which supplies fantastic Hydrogen Machines, if your in The United States this is a great place to go for Hydrogen Machines.  Our Machines are from the same factory. We are showing this video here as it is great, to have this  feed back video from H2 Hubb, who research and test pretty much all Hydrogen machines on the market. This machine on this video, is set up to make browns gas, and we can supply either version , either 100% Hydrogen output or the Browns Gas version.
Description
H2=E 600  Hydrogen Machine.
Out Put Flow Rate 
This Hydrogen machine has a output flow rate that you can set between 0 to 600ml per minute. Plus you can set a timer on per session from 1 minute to 99 hours.
100% Hydrogen or Browns Gas 
When you purchase a H2=E 600 you can either  have it set up to produce, either 100% Hydrogen out put, or hydrox browns gas. Please bear in mind  once it is set up either way, we cannot change the set up.
It Also Comes With
Each machines comes with 10 Breathing Cannulas , and a water diffusion stone.
No Added Chemicals 
This machine produce high purity hydrogen through solid polymer electrolyte. Through electrolysis of pure water, nothing else needs to be added to the machine.
Safety 
If you forget to add the distilled water the machine will automatically shut off, the flow rate  and pressure are very stable. This machine displays the H2 output flow rate, breathing timer and water level display and also has several safety protection in order to operate safety. Plus it comes with a CE certificate.
Hydrogen Water 
This machine can also be used to make hydrogen rich water with high PPM (1.3 part per million) , you do this by adding the diffusion stone to the out flow tube and allow it bubble into a glass of water up to 5 minutes.
Specifications
Max output 600 ML/min
Run time up to 3 hours at 300ml and 1 hours at 600ml (up to 99 hours at 200ml)
Adjustable flow rate (10ml to 600ml)
1 minute to 99 hour timer
99.99% purity H2
Water consumption 10ML per hour
Uses distilled water only
Uses Titanium plates and DuPont platinum SPE coated Membranes
1800ml water reservoir with backlit display
Air Moisturizing / Purifier Reservoir
12 Kilos in weight
Dimensions are 14.5″ x 10.5″ x 16.5″
1 year warranty with UK repair facility.
CE certified
Great customer support
Warranty:
60 day no questions asked return policy, less 20% of the cost of the machine. 1 year parts and labour warranty.
 After that if the machine fails we will fix it free of charge for a year. Warranty starts the day of purchase.
Customer pays for shipping charges to the work shop in Torquay Devon, we pay delivery charge back to you.
The H2=E 600 uses advanced SPE/PEM technology that operates using only distilled water and does NOT require mixing lye into the water. No maintenance is required. No mixing, adjusting or cleaning.
The H2=E 600 has adjustable gas output so smaller lighter weight people can breath. With the provided weight to output chart you won't ever have to worry that the output gas will not exceed 4.7% on the tip of the cannula.
We have found over the previous 3 years the H2=E 600 the failure rate has been almost non-existent. This machine is very strongly built and very easy to use.
What Type Of Water Do You Put Into The H2 Machine 
It is very important which type of water you put  into your machine. If you use tape water or mineral water you will damage the electrode plates in the machine.  The only water to use is distilled water, best still is double distilled water the cleaner the water is of particles the more hydrogen is produced. All of are machines come with a PPM parts per million water tester, which test the quality of the distilled water and we are aiming as close to 000 PPM as possible. As their are often small particles in the air this is not always possible , as long as it is below 0005 PPM that more than good.
Where Can I Get Distilled Water From ?
We do not supply the distilled water , yet you can buy it from Bobbys Health Shop, or you can purchase a water distiller, the links are below.
For distilled water already made you can get it from  Bobbys Health Shop , by clicking this link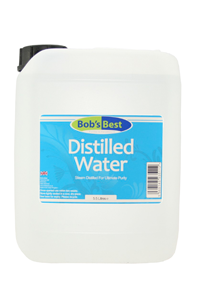 For a water distiller here is a Amazon Link …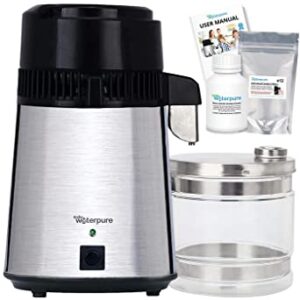 Any questions you have, please message our team via our contact page