How To Identify The Best Hydrogen Machine?
When we first looked into sourcing a Hydrogen Inhalation Machines the question we asked ourselves was 'What is the best Hydrogen Machine on the Market'?
We found the ones from the USA and Japan were good quality but much more expensive than the ones from China, we found some from China where the quality was ok but they weren't quite up to the standard we would recommend. Also many Hydrogen Machine on the market needed different chemicals added to the machine such as KOH to help make the Hydrogen which we did not like.
Eventually we tried one from a factory in China which has got 20 years experience making these Hydrogen Inhalation Machines, the quality was brilliant, The Hydrogen produced is 99.9 % PURE HYDROGEN and it needed NO CHEMICALS adding, only distilled water and the price was much better than Japan and USA. So now we directly source our Hydrogen H2=E Pods from this factory.
How Does Our H2=E Pod Produce H2?
Our H2=E Pod produces 99.9% pure Hydrogen by a technique known as electrolysis. This involves running a high electric current through the distilled water that separates hydrogen and oxygen atoms in the water, which is then collected and fed through the air canal which you breathe in.
Our Electrolysis membrane is made from  100% titanium and uses PEM Technology. The membrane is made in the  USA from a company called DuPont that gives us the high quality membrane that delivers the H2 and gives us the guaranteed CE certificate delivering 99.9% pure Hydrogen.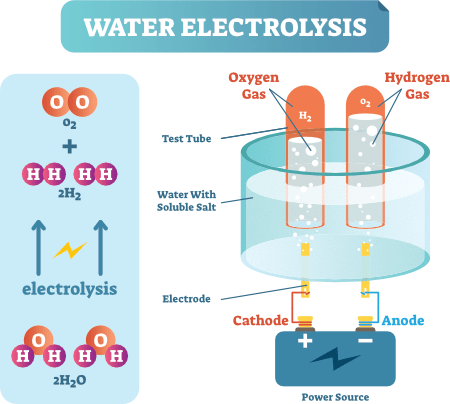 What Is The Out Flow Rate Of H2 ?
This is one of the key point that effects the cost of a Hydrogen machine. The higher the out put , the more expensive the machine is to make. Our H2=E 400 model is set to produce, around 420 ml of Hydrogen per minute. Our H2=E 600 model you can vary the output from 0 up to 600 ml per minutes.
What Are The Running Costs?
You only need to add distilled water which needs changing approximately every 4 to 5 months.  Every 3 to 5 days you may need to top the water up slightly. As a rough estimate you will need to buy or make 5 litres of distilled water every 3 months which costs very little.
H2=E 400
H2=E 600
The price includes Vat and the one year guarantee. There is a 60 day complete satisfaction period less 20% of the retail price. The price does not include delivery, the delivery charge anywhere in the UK is £45 and collection from us is free. For International prices outside the UK, less UK VAT please email us for more details.
If you have any questions and would like to contact me

For any orders or questions on hydrogen for health 
What Are The Running Costs?
You only need to add distilled water which needs changing about every 4 to 5 months, and every 3 to 5 days you may need to top the water up slightly. So the rough estimate is you will need to buy or make  5 Litres of distilled water every 3 months, which cost very little, plus the small electrical running charge.
We know that people are price savvy and check prices on the internet. Our H2=E Pods are unique to us. Yet if you shop around you can get a similar hydrogen machines direct from factories in China. The best price we have seen for the closest match direct from China is  $1650 plus $200 air freight delivery charge and 20% VAT, customs charges and exchange rate charges so the total, if you went through all that hassle, would be around £1895.00 depending on the exchange rate. It would take about 2 to 3 weeks to be delivered plus an added risk importing from China. In addition you might also need to get an EORI number if you are picking it up from the airport.
So we supply our clients at a slightly better or similar UK landed price as you can get direct from China, plus you get all our UK services, peace of mind buying from the UK, our experience, our one year guarantee and our 60 days satisfaction period less 20% and we can delivery within 3 days if in stock.
We give the 60 day satisfaction period less 20% because this is such a new thing in this country and British people are naturally suspicious. We know for certain how brilliant this equipment is and if you experience it for 60 days we are certain you will not want to give it back but we give you the choice.
How To Use Your H2=E Hydrogen Pod