How To Identify The Best Hydrogen Machine?
When we first looked into sourcing a Hydrogen Inhalation Machines the question we asked ourselves was 'What is the best Hydrogen Machine on the Market'?
We found the ones from the USA and Japan were good quality but much more expensive than the ones from China, we found some from China where the quality was ok but they weren't quite up to the standard we would recommend. Also many Hydrogen Machine on the market needed different chemicals added to the machine such as KOH to help make the Hydrogen which we did not like.
Eventually we tried one from a factory in China which has got 20 years experience making these Hydrogen Inhalation Machines, the quality was brilliant, The Hydrogen produced is 99.9 % PURE HYDROGEN and it needed NO CHEMICALS adding, only distilled water and the price was much better than Japan and USA. So now we directly source our Hydrogen H2=E Pods from this factory.
How Does Our H2=E Pod Produce H2?
Our H2=E Pod produces 99.9% pure Hydrogen by a technique known as electrolysis. This involves running a high electric current through the distilled water that separates hydrogen and oxygen atoms in the water, which is then collected and fed through the air canal which you breathe in.
Our Electrolysis membrane is made from  100% titanium and uses PEM Technology. The membrane is made in the  USA from a company called DuPont that gives us the high quality membrane that delivers the H2 and gives us the guaranteed CE certificate delivering 99.9% pure Hydrogen.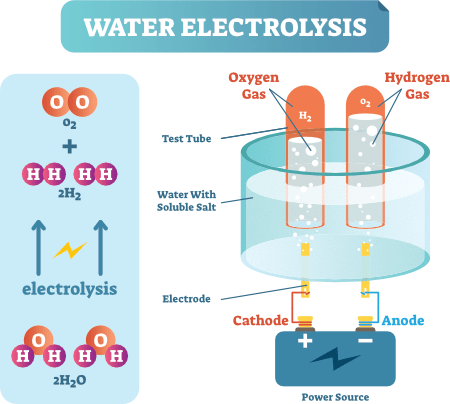 What Is The Out Flow Rate Of H2 ?
This is one of the key point that effects the cost of a Hydrogen machine. The higher the out put , the more expensive the machine is to make. Our H2=E 400 model is set to produce, around 475 ml of Hydrogen per minute. Our H2=E 600 model you can vary the output from 0 up to 600 ml per minutes.
All orders are delivered direct from our Factory via DHL to our customers. Once the payment has gone through the delivery time is between 2 to 3 weeks anywhere in the World. We will send you the  DHL tracking number as soon as we can , so you can track your delivery.
HX 600 B
HX 600 C
At the moment these UK prices are VAT exempt, as we are under the threshold amount to add on VAT to our customers.This will only last so long, as the demand increases. Also,please note that if you have a legitimate disability or a chronic health condition you can fill out a declaration form to give you VAT relief for purchasing a Hydrogen Machine.
 We can also delivery our H2=E Hydrogen Machines direct from our factory to anywhere in the world. So for International prices outside the UK, less the UK import Tax please email us for the international prices. 
If you have any questions and would like to contact me

For any orders or questions on hydrogen for health 
Browns Gas Vs 100% Hydrogen
We get this question asked allot which is. What is better Browns Gas which is a mix of Oxygen and Hydrogen or 100% Hydrogen.
When you place an order with us you can choose if you would like your H2=E machine to produce Browns Gas or 100% Hydrogen. The price is the same, yet once the machine is set up one way or the other it can not be changed around.
We recommend for most of our clients to go with the 100% hydrogen as the air we breathe has 21% Oxygen already in it, there's plenty of oxygen in the air we breath and very very little Hydrogen in the air we breath 0.0005%.  If you have a machine set up to produce browns gas it will produce 50% less hydrogen. So for example if the outflow is 400 ml per minute it will produce 200 ml of Hydrogen and 200 ml of Oxygen.
For some clients with breathing challenges they will possibly need the Browns Gas version, if in doubt please email us and we will answer you the best we can.
We know that people are price savvy and check prices on the internet. Our service to you, is to supply you with a high quality hydrogen machine at a competitive price.
If you do your own research on line, on prices of hydrogen machines you will find our hydrogen machines our the same, or similar price that you can buy one machine direct from a factory in China, Japan or Taiwan.(Please remember to add on delivery cost , VAT or Import Tax)  Plus you have all our experience and customer service, if any problem arises  or if a issues come up we will help  solve it as quickly as possible. Plus you can easily  ask us any questions on using the Hydrogen machine.
We can do this as we buy large quantities og Hydrogen Machines from the factory, and we are building up more and more resources and knowledge on Hydrogen therapy which we pass onto our customers.
How To Use Your H2=E Hydrogen Pod
What Are The Running Costs?
You only need to add double distilled water 000 PPM ( Parts Per Million) which needs changing about every 4 to 5 months, and roughly every 3 weeks  may need to top the water up slightly. So the rough estimate is you will need to buy or make  5 Litres of distilled water every 6 months, which cost very little, plus the very small electrical running charge.